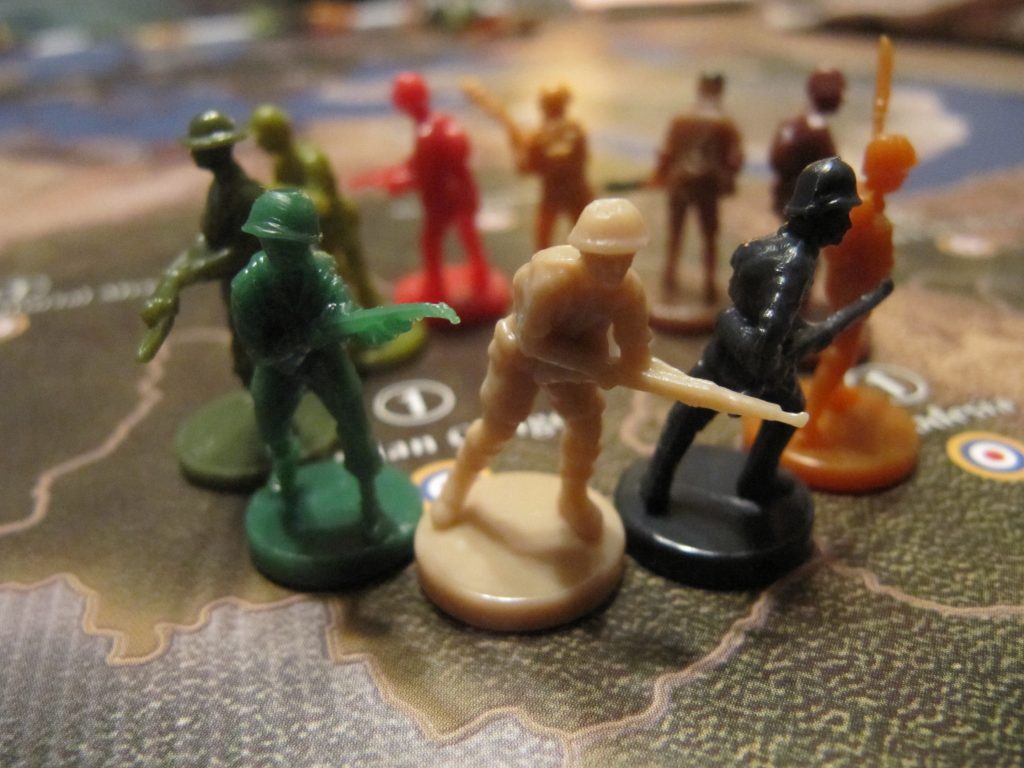 To us all who just love staying in, and playing board games. Axis and Allies is one of many which gathers a great bonding with friends and catch up requires while focusing on winning the game. Axis and Allies games can at Continue Reading
Christmas is almost upon us, and you may be seeking the perfect gift for the Axis & Allies player in your life. Fortunately, we have a few Axis & Allies gift ideas. Let's get started.
Continue Reading
I'm not going to say this is a for sure best strategy for ANZAC (or that it's always possible) but the following is what I did in an Axis & Allies Global 1940 game when in charge of ANZAC.
Continue Reading
You've drawn the powerful USA in your Axis & Allies Global 1940 game. What things should you be aware of before you get playing? I've compiled some things below. Got more? Please comment at the bottom of this post!
Playing Axis & Allies 1940 (Europe or Global) and need to know when boats can pass through a canal and narrow straight?
It came to my attention that our beloved Axis and Allies games are finding it hard to be on our local game store shelves. I recently went to the lo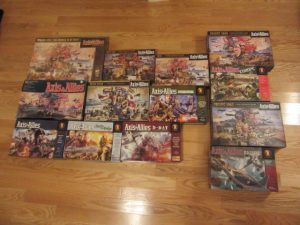 cal store here in Toronto, where I have spent many Canadian Dollar's to see that not one AnA game available. During the re released Anniversary 50
 We have listened to you, and we have a great new added selection to 2018 and
The Axis & Allies board game is just a board game, that's it, or is it? One player vs another, 3 vs 2, Girls vs Boys..you get the picture!
Being a regular gamer of Axis & Allies, you know it ain't going to be a walk in the park because your opponent will always pull out something you haven't seen before, so what do you do, you need that window to strategies.
So here is a list of helpful ways to communicate I have thought of to speed things up!
Our Axisallies.com Clothing Store is just three years old and it is getting pretty wild with new designs being created from our clothing department. T Shirts are big items along with Beer Mugs, Kitchen Aprons and iPhone covers.
October 1989, the BBC aired for the first time a mini series *The Road To War* documented on BBC 2 narrated by Charles Wheeler. He explains the history of what actually happened in WW2, who did what to corrupt yet again another World War campaign just 21 years after the end of WW1. He targets the Sleeping Giant of the USA, the Pacific giant Japanese, along with other nations like neutral Soviet Union.