Axis & Allies Guadalcanal
Axis & Allies Guadalcanal was released in 2007. Below we expand upon the game, providing rule books, game images, links to forums and much more.
Taking place during World War II, this is a game not set in the famous surprise attack by Japan of Pearl Harbour, but on the group of Solomon Islands: Guadalcanal.
The game is set in August 1942, and the Axis player (Japan) & Allied player (United States) are aiming to capture these islands with airfields and islands zones.
If necessary, it will take up to 15 turns to win depending how and when you call for your reinforcements.
New to this game is the introduction of the Cruiser warship. The cruiser will continue as an important role in future Axis & Allies board games.
The base boards are a continuation of D-Day and Battle of the Bulge Axis & Allies games with the silhouette start up to know where to put units, along with no IPC money. Plastic chips are useful and there are plenty of them.
The dice have a unique shaker. When you are in the attacking and defending stage, you place the number of units paired to the dice, close the pully box up, give a good shake and then pull back out the pully to reveal your fate.
You will see the dice lined up (or tilt so they all go towards the bottom end) and you follow the hits or no hits by the diagrams on the pully draw.
Rules:
Forum Discussions:
Downloads:
Game Primer Video:
Details:
2 player game
2-3 hours of game play
Up to 15 rounds of play
Board dimensions: 30 x 20 inches or 75 x 50 cm
A Closer Look:
Game Box: Cover and inside.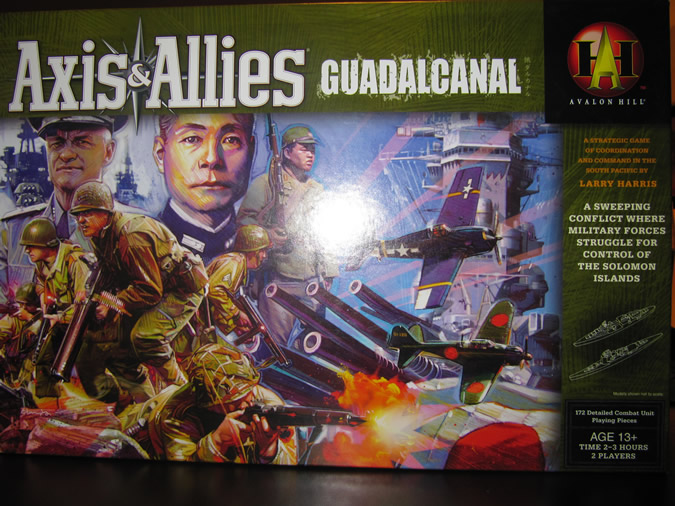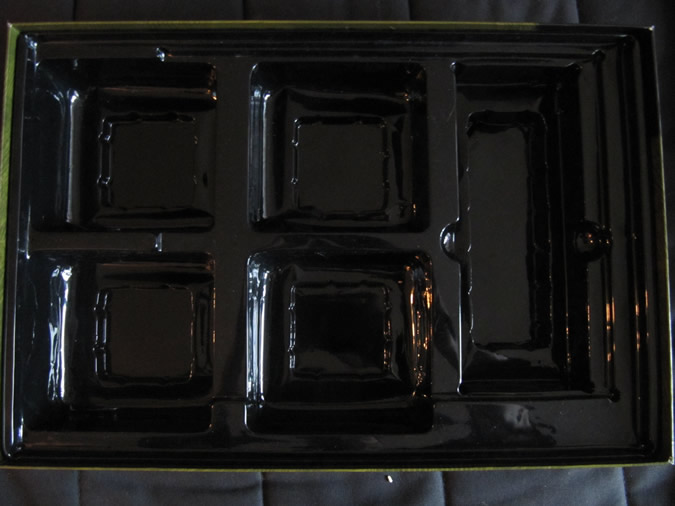 The game board.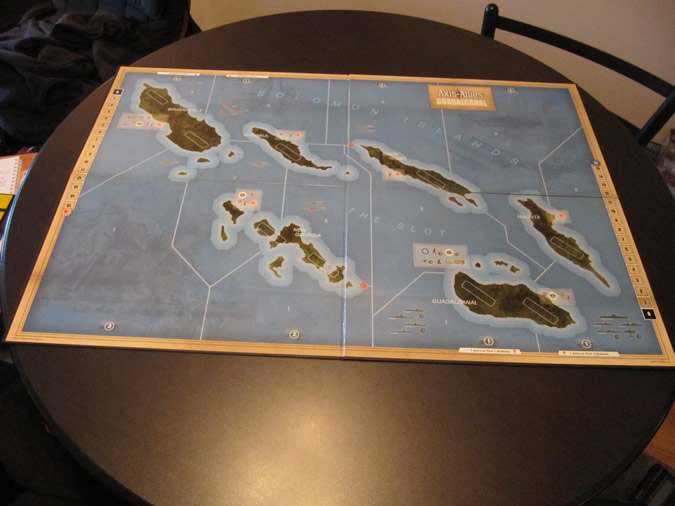 Dice shaker box!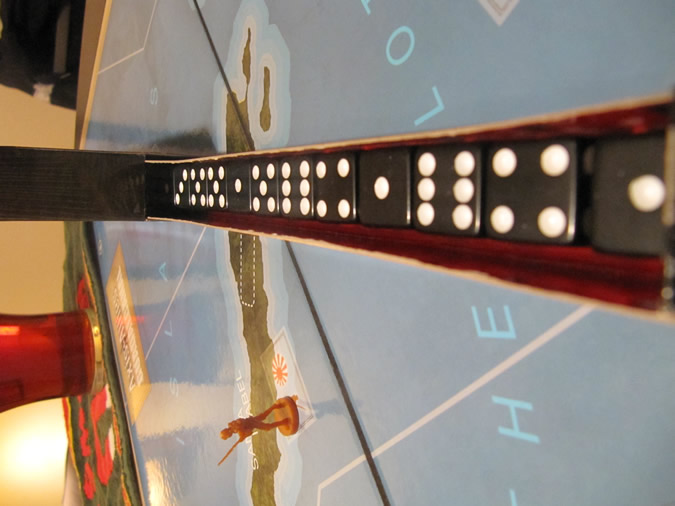 Ready to play! (beer not included)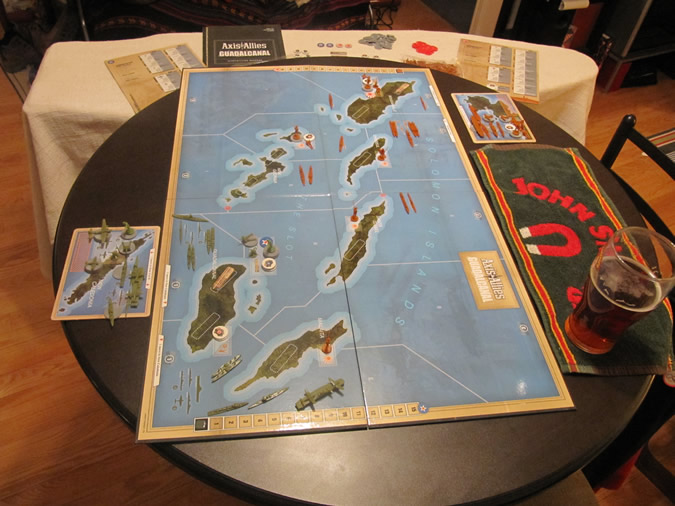 USA sequence of play chart.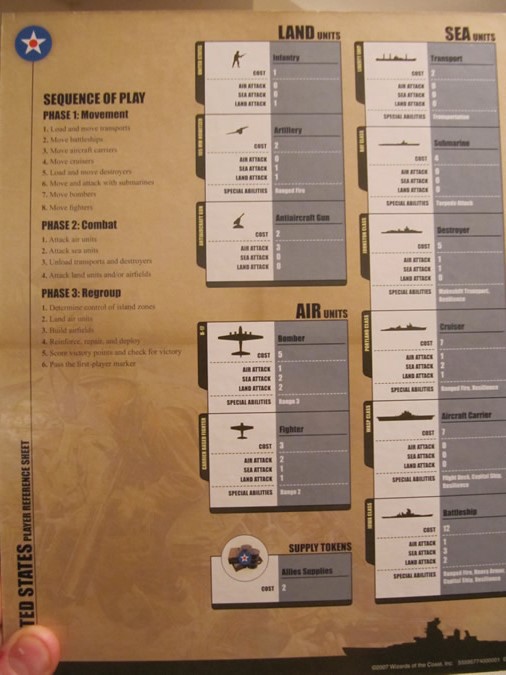 USA aircraft carrier.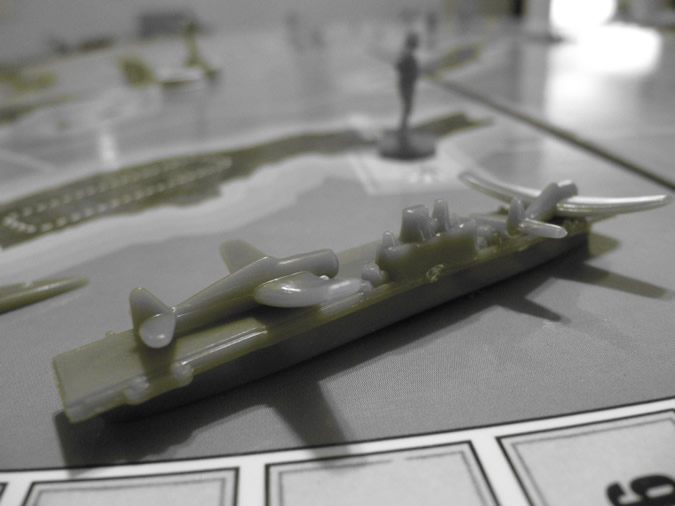 USA navy.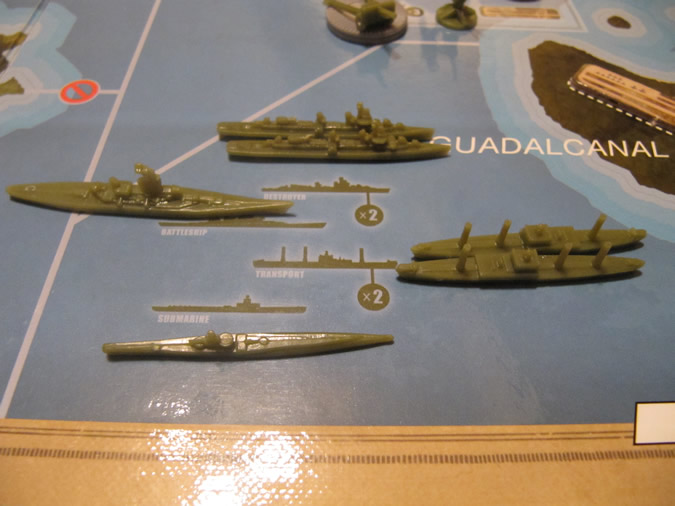 Runways in place.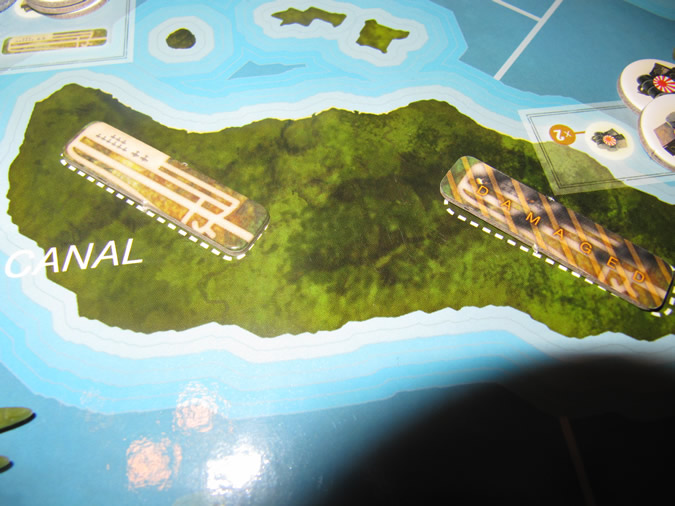 New anti-aircraft pieces – and supply tokens.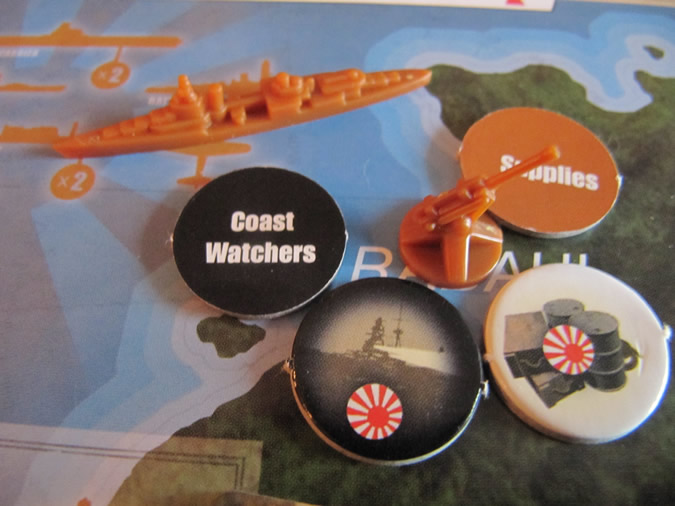 Japanese navy with cruiser.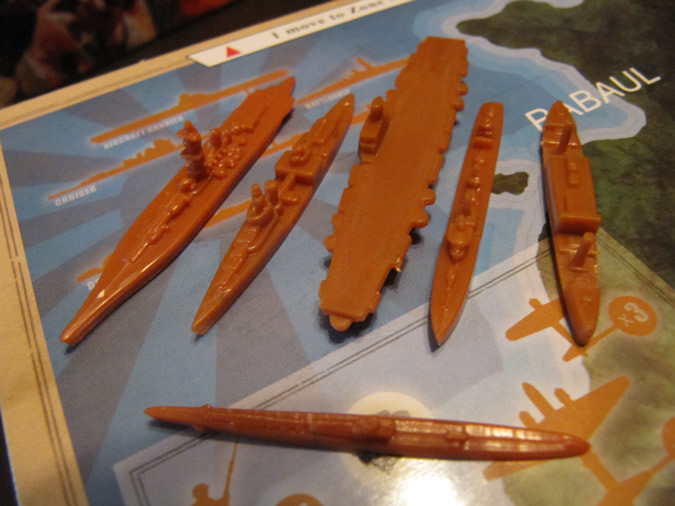 Japanese navy and land units.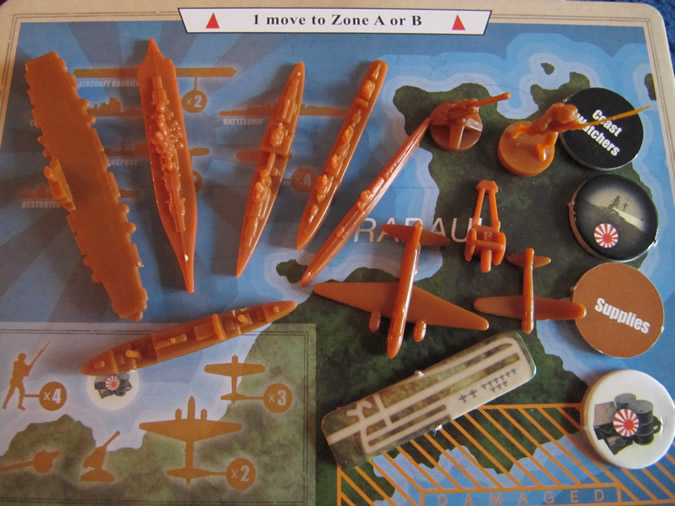 Land units – and cruiser.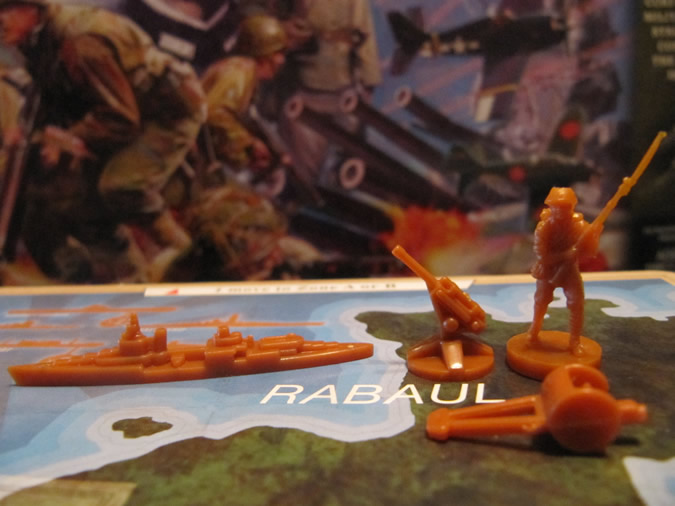 Pricing:
Search now for pricing →
---
There you have it. Your quick guide to getting started with Axis & Allies Guadacanal. Be sure to read about other versions of Axis & Allies as well!