Find Axis & Allies Pacific (released in 2001) information and helpful links below. All external links open in a new window.
Rules:
Forum Discussions:
Downloads:
Game Primer Video:
A Closer Look
The game box.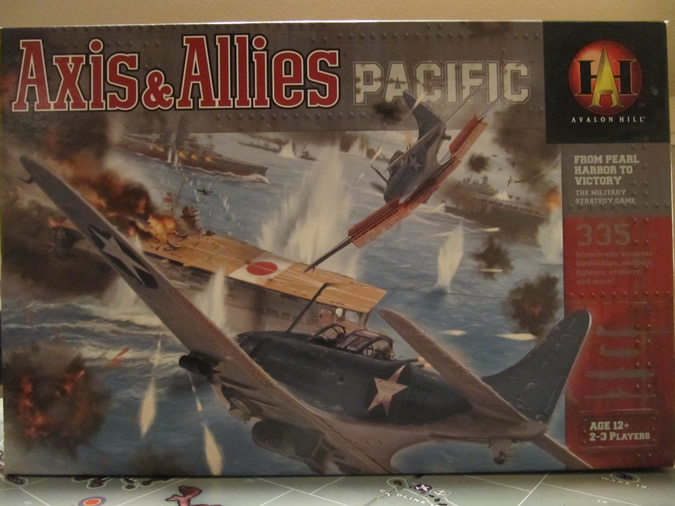 The rule book – and more.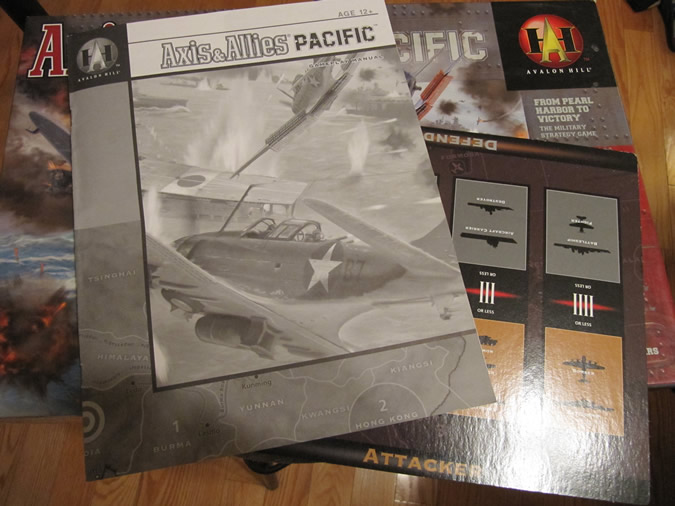 All set up and ready to play.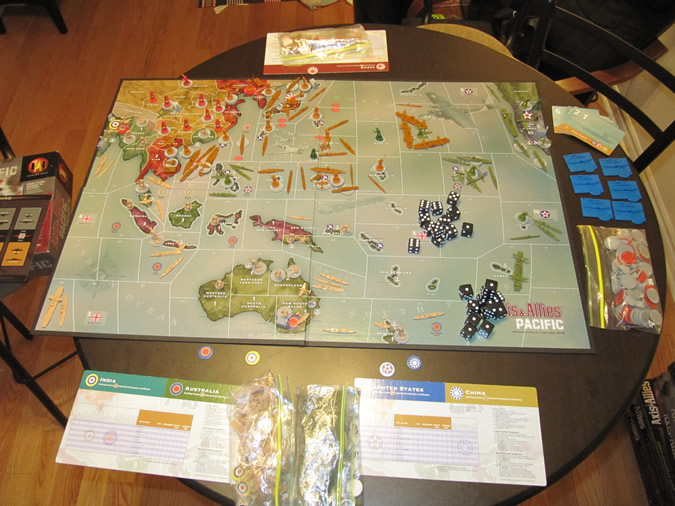 The attack/defend chart.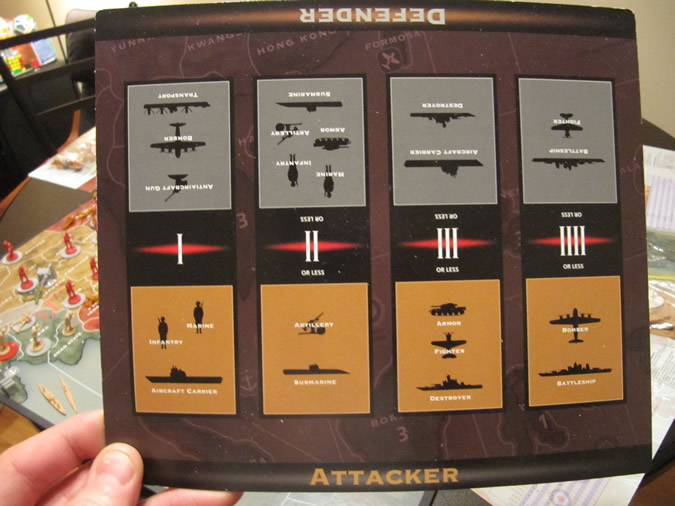 Task force cards and markers.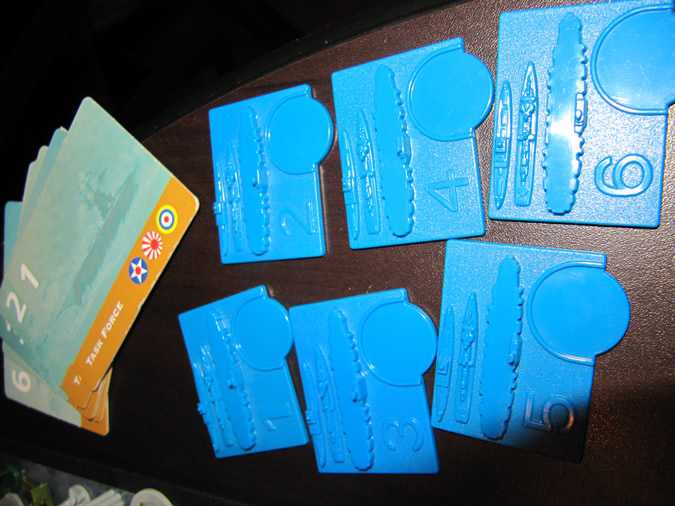 Play dice.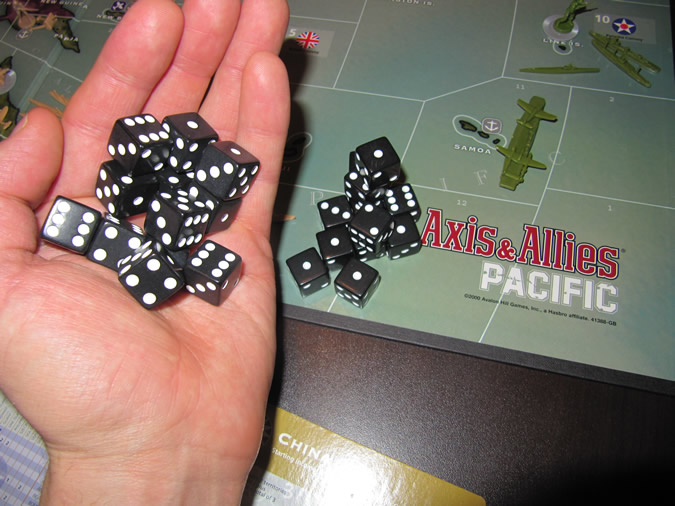 Board for the National Production amounts, kamikaze tally and victory points.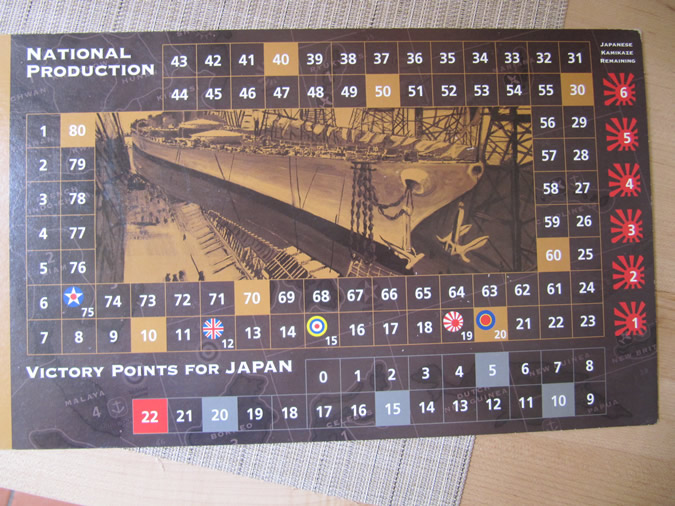 Up close: Australian territories.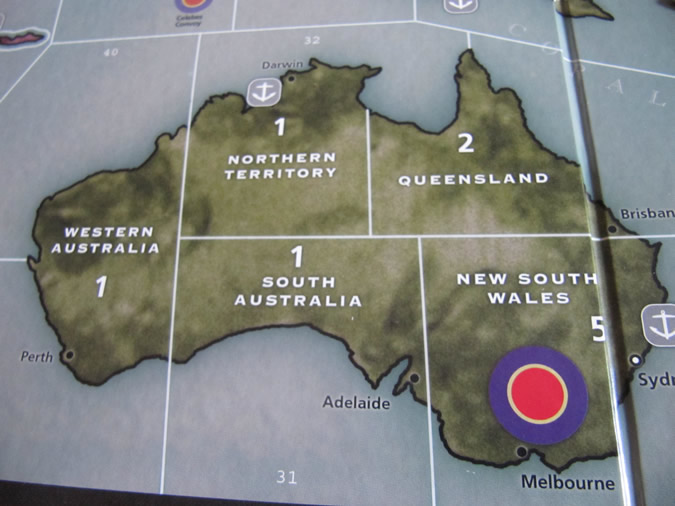 Up close: US marine, Chinese infantry, and US infantry.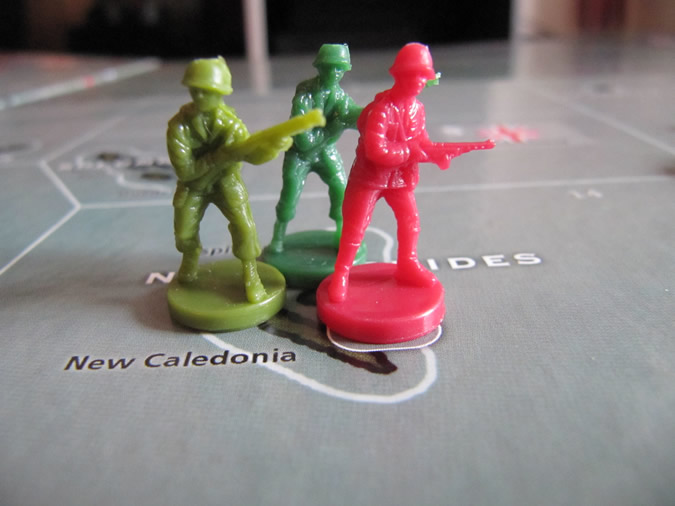 Up close: Japanese units.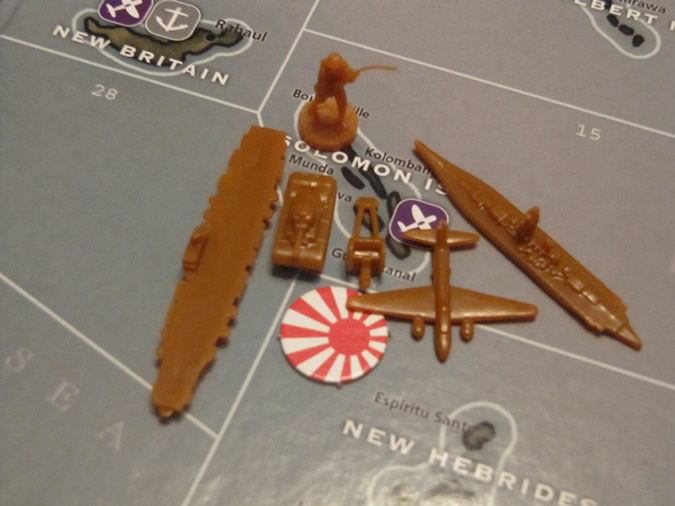 Up close: American units.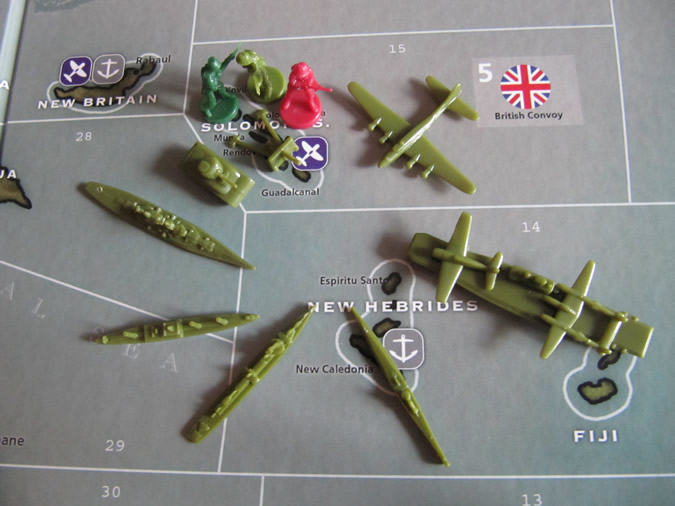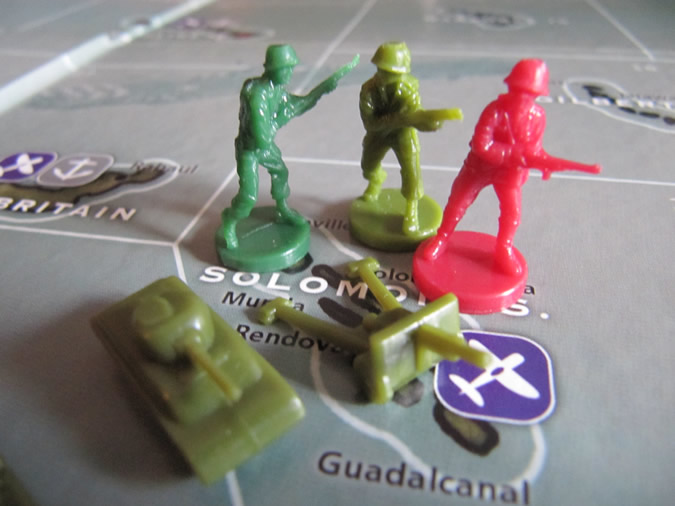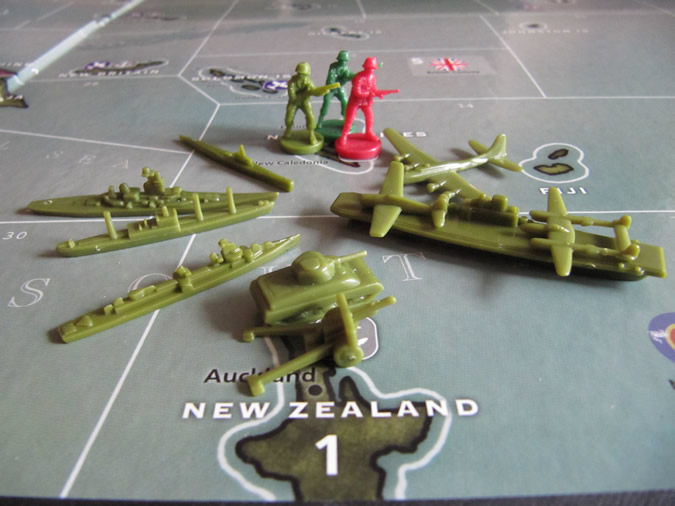 Pricing:
Search now for pricing →
---
That's our rundown for Axis & Allies Pacific. Enjoy!