Axis & Allies Battle of the Bulge
Axis & Allies Battle of the Bulge (released in 2006) involves a major WWII German offensive that took place from December 16, 1944 to January 25, 1945. It was launched through the densely forested Ardennes region of Wallonia in Belgium, France and Luxembourg.
During this game, the Axis player has many opportunities to puncture through the Allied defenses to reach for the required 24 Victory Cities. The Allied player (United Kingdom and United States) will try to prevent the Axis from gaining ground.
Unlike most Axis & Allies games, Battle of the Bulge includes trucks that carry supplies, infantry and artillery to the ground units. Also, with no money involved in this game, game play flows quicker than many versions of Axis & Allies.
More details on Axis & Allies D-Day are found below. All external links open in a new window.
Rules:
Forum Discussions:
Downloads:
Details:
Board Dimensions: 30 x 20 inches or 75 x 50 cm
Game Time: 3-4 hours
Game Primer Video:
A Closer Look:
Welcome to Battle of the Bulge.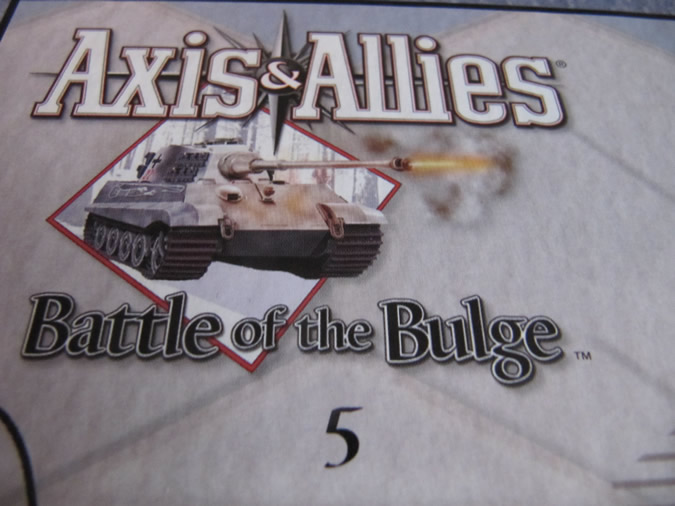 The game box.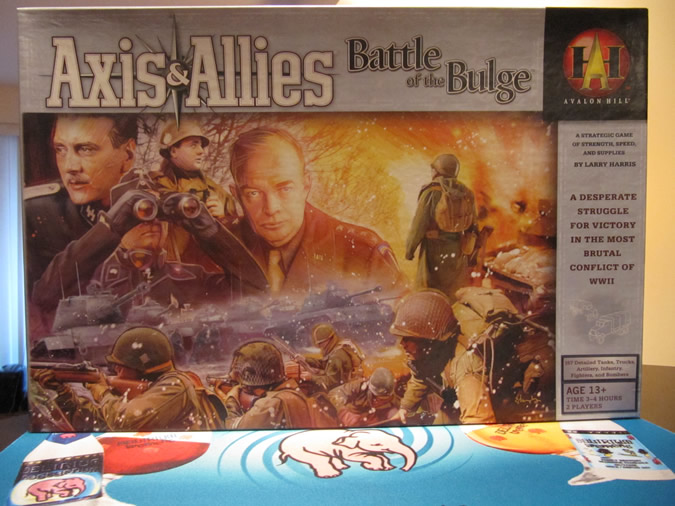 Inside the game box.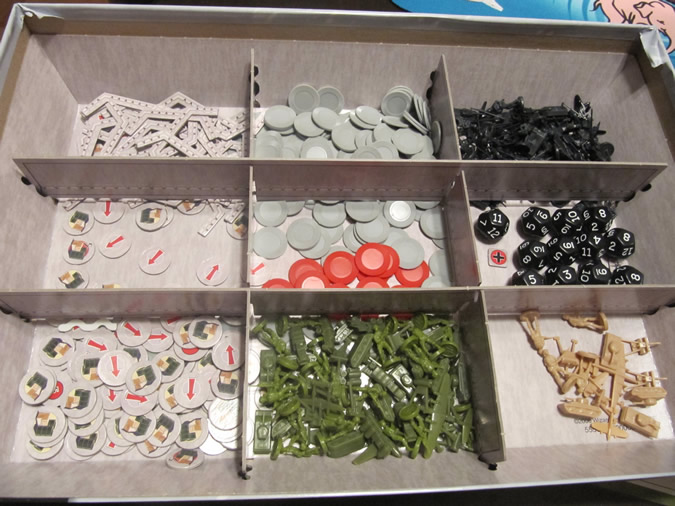 Your rule book…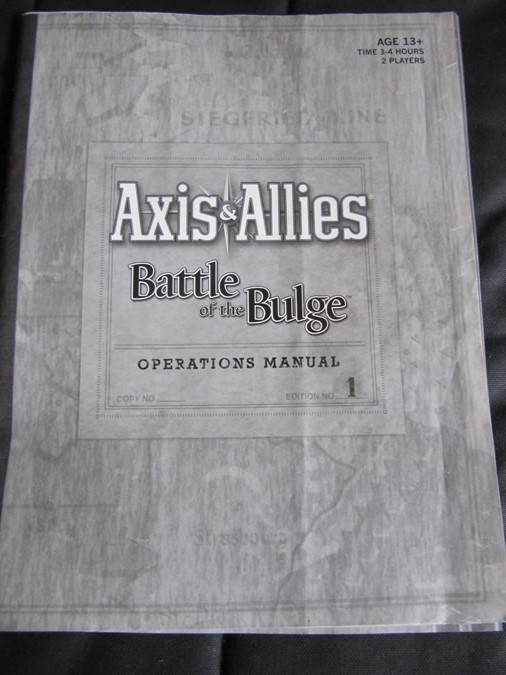 … including an illustrated map…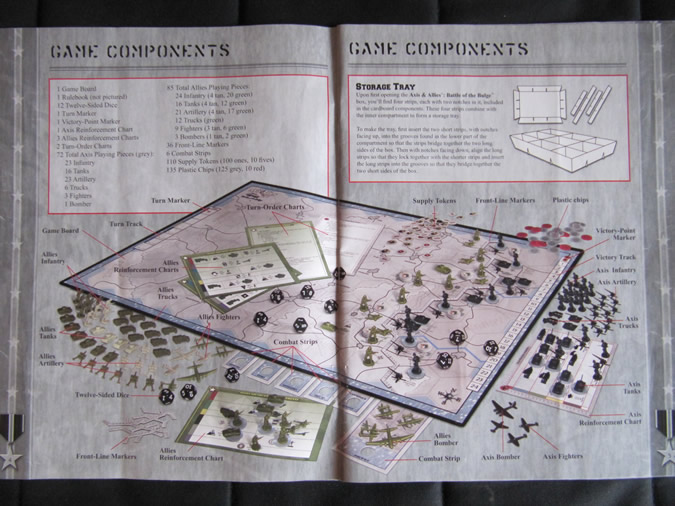 … and fact history.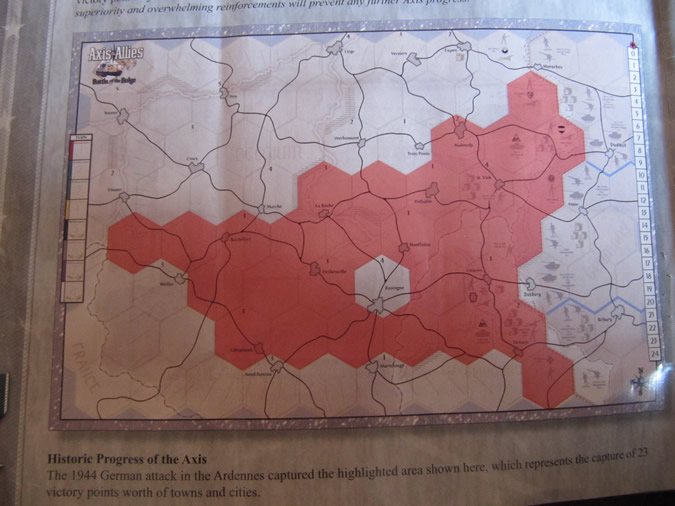 Chart showing the turn order.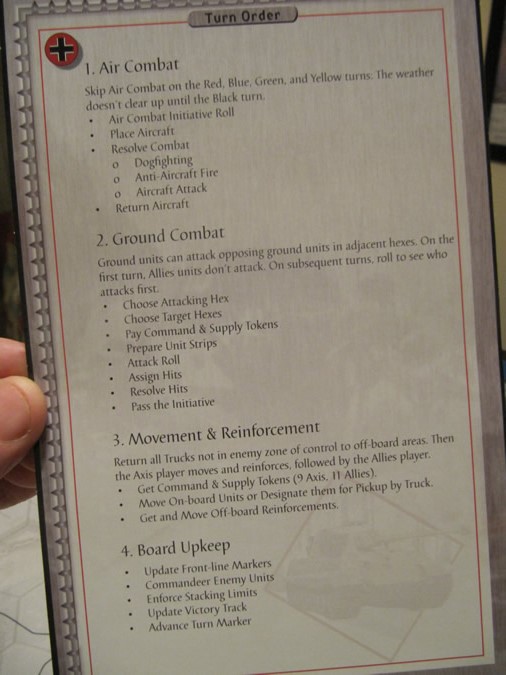 Turn tracker and reinforcement chart.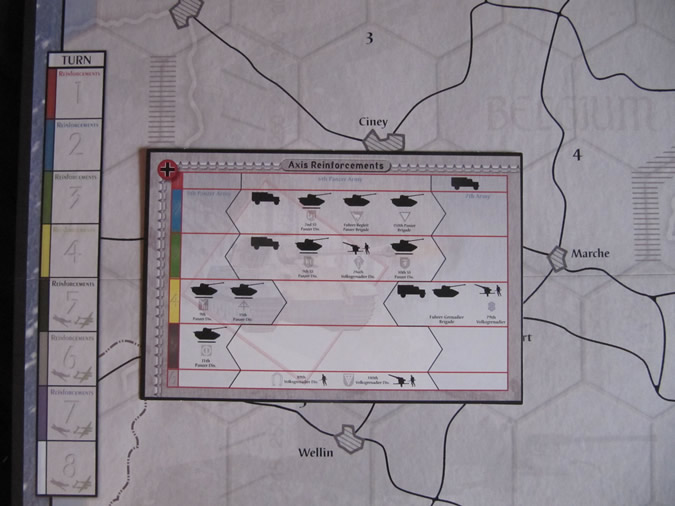 Extra space may be required. Get out that ironing board!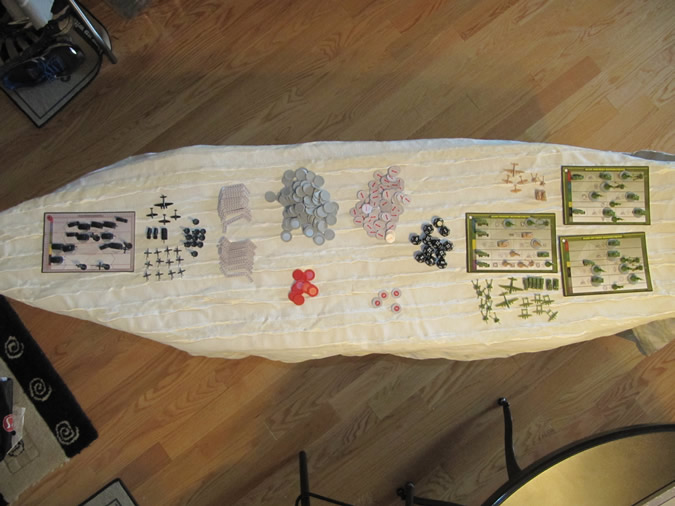 Reinforcement cards…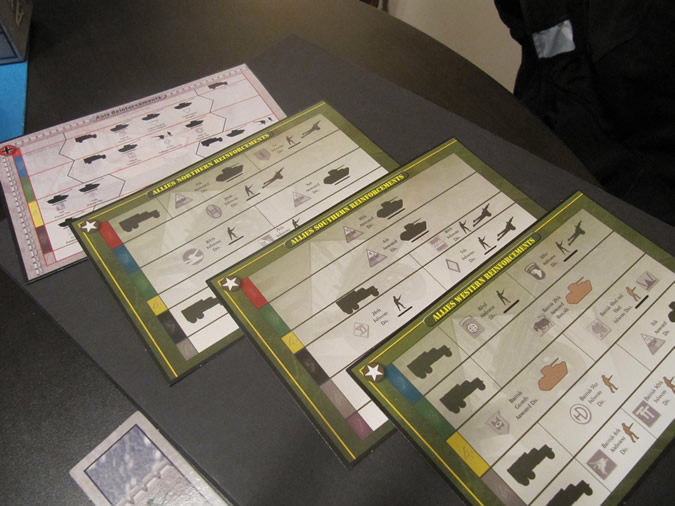 … loaded!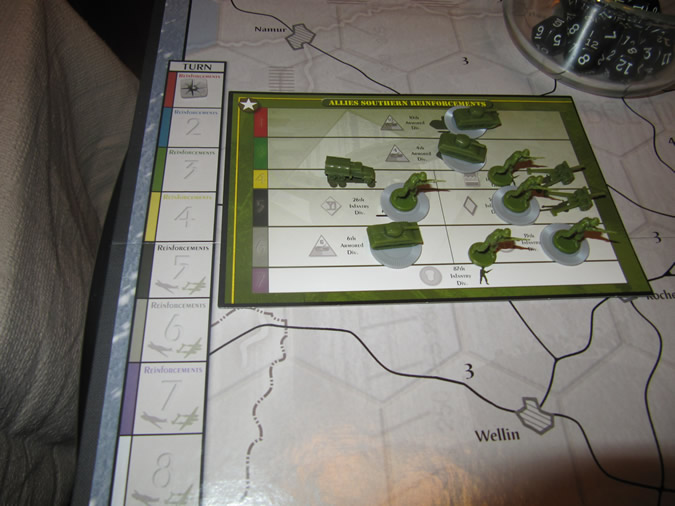 Start of the game setup.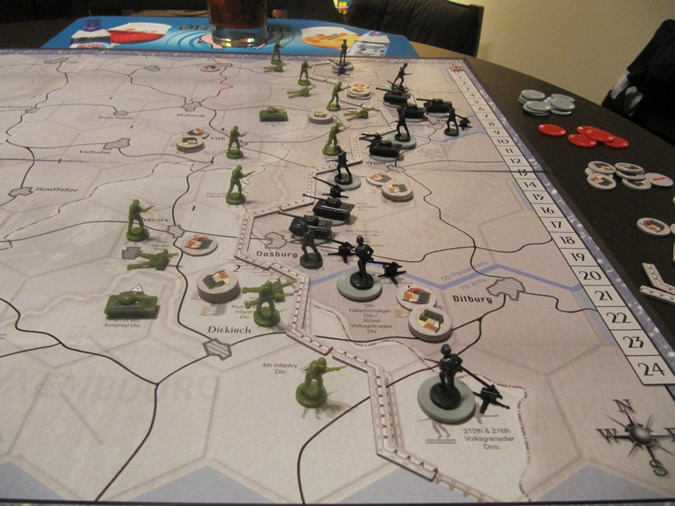 Hex territories on the board.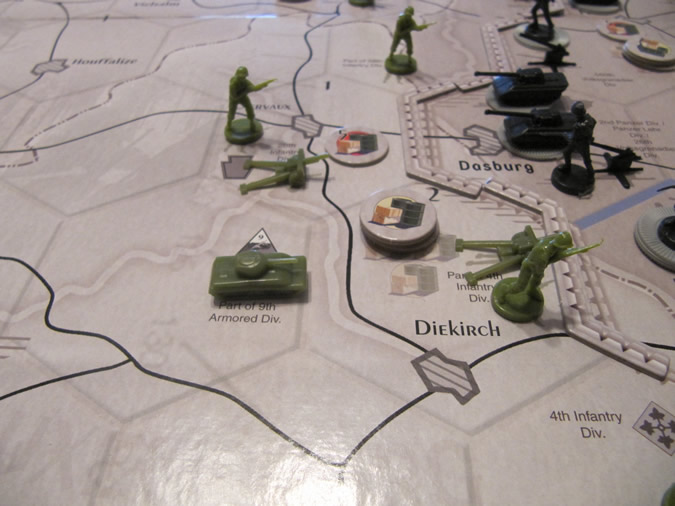 Unique mechanized infantry (trucks) – with other game pieces.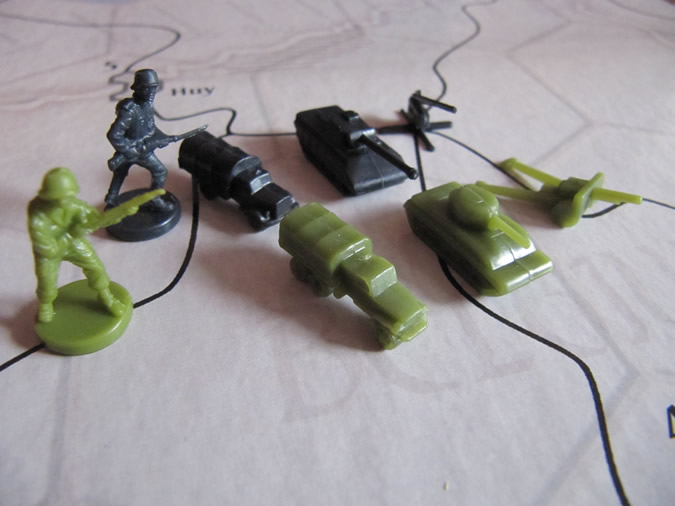 Land units and markers.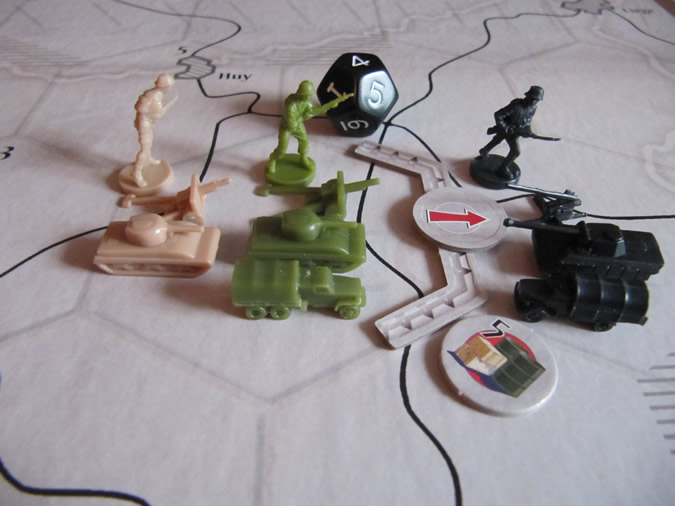 Battle strips.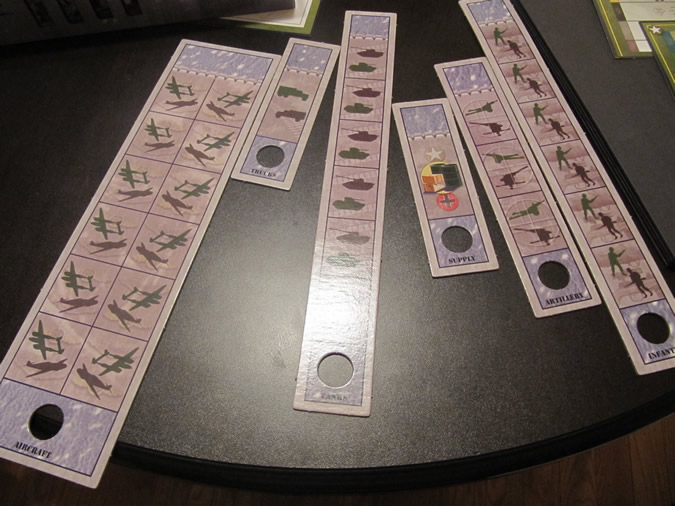 The Germans making progress!
Luck of the dice?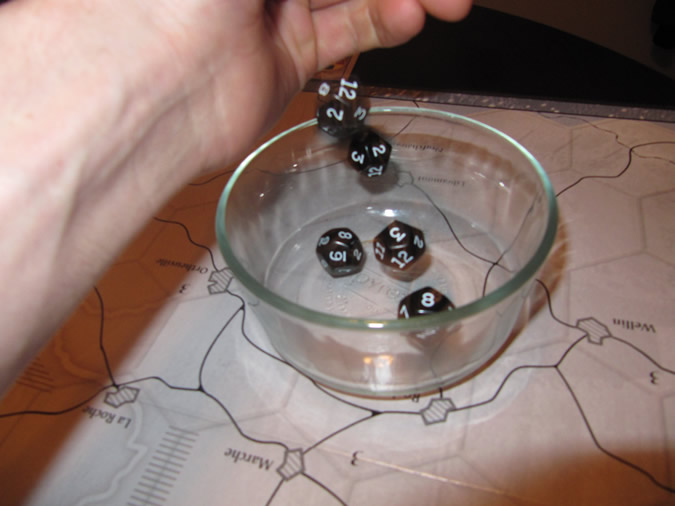 Pricing:
Search now for pricing →
---
There you have it. Your quick guide to getting started with Axis & Allies Battle of the Bulge. Enjoy!