Axis & Allies Revised (20th Anniversary)
Axis & Allies 'Revised' is the 20th Anniversary edition of the game. It was released in 2004 and is a global World War II game, set in 1942. It's a remake of the 1984 version of the game.
The game pits the Axis powers of Germany and Japan against those of the Allies (United Kingdom, United States and Soviet Union). Forces of land, sea and air are all at play.
New features include air-markers to track movement of air units when in battle.
The game is won by either side by securing a predefined number of Victory Cities (cities occupied at the end of a round). Before the game begins, players decide on how many cities are required by choosing one of three options.
Find game rules, information, photos and helpful links for Axis & Allies Revised below. All external links open in a new window.
Rules:
Forum Discussions:
Downloads:
Game Primer Video:
Details:
Players: 2-5
Board Dimensions: 33 x 20 inches or 83 x 50 cm
A Closer Look:
Board marking.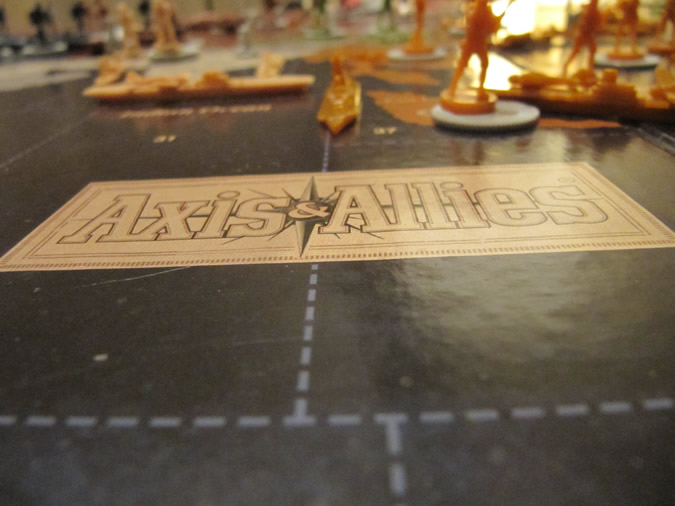 Game box.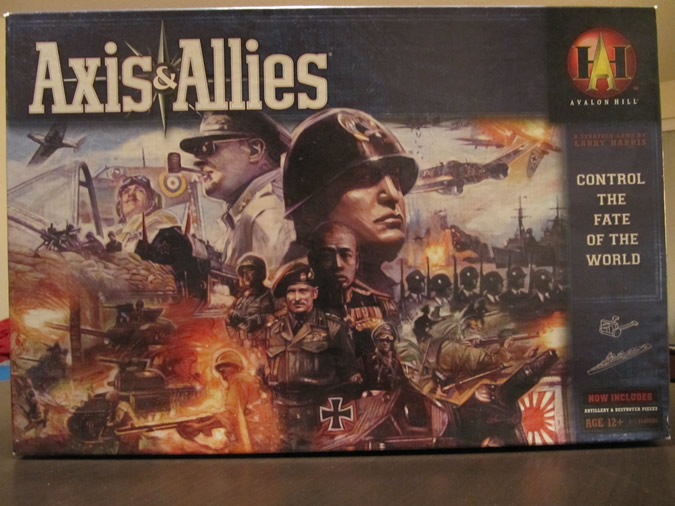 Victory city tracking chart.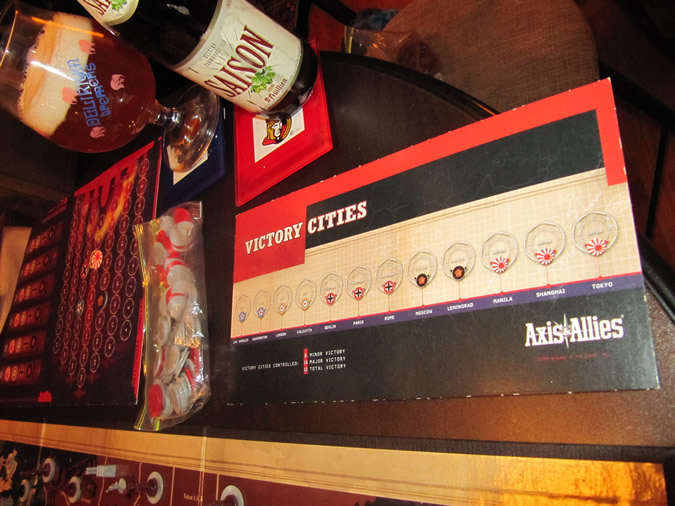 Extra space will likely be required! The General suggests an ironing board.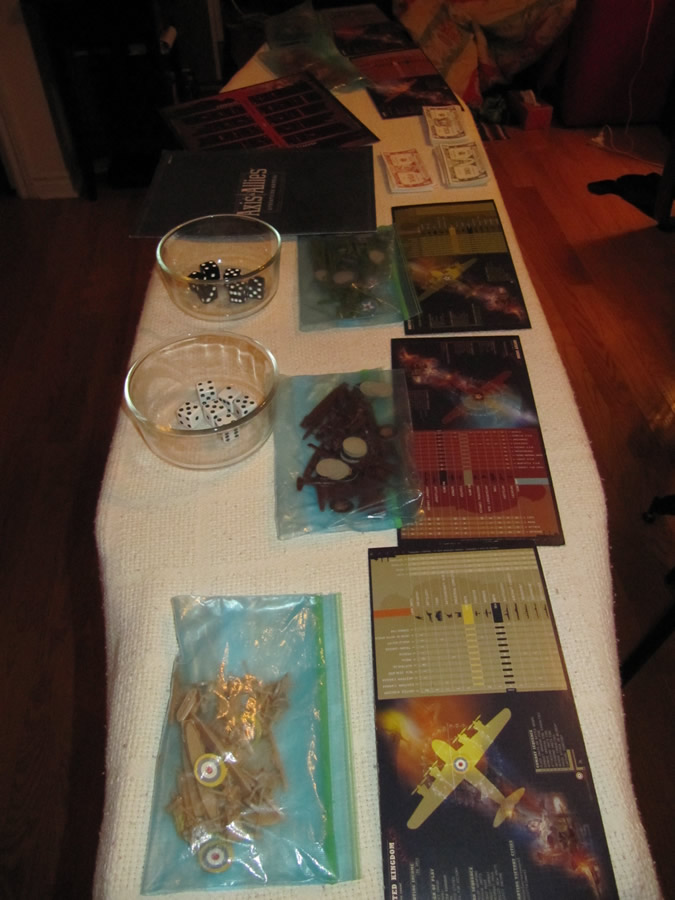 Setup chart — Japan.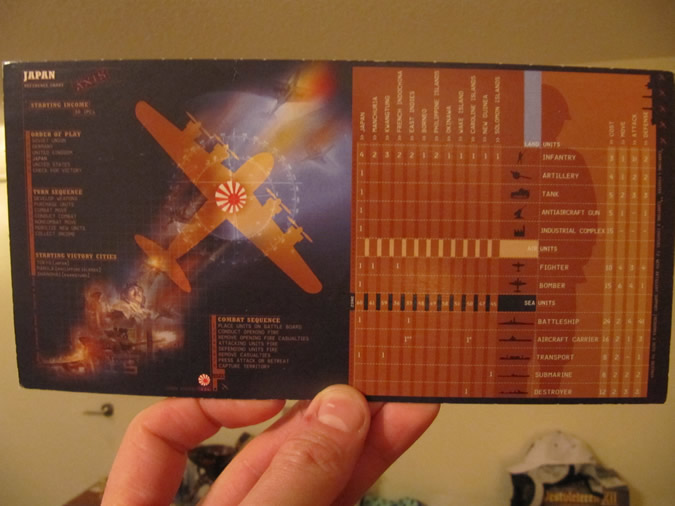 Cost of new units – on board.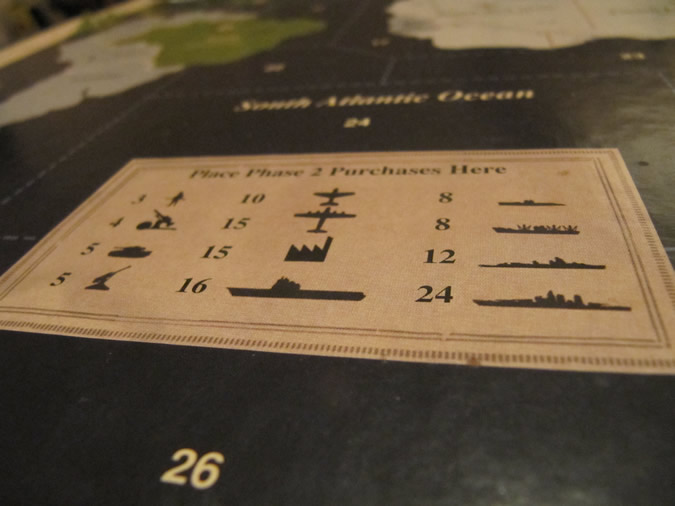 Starting board game setup.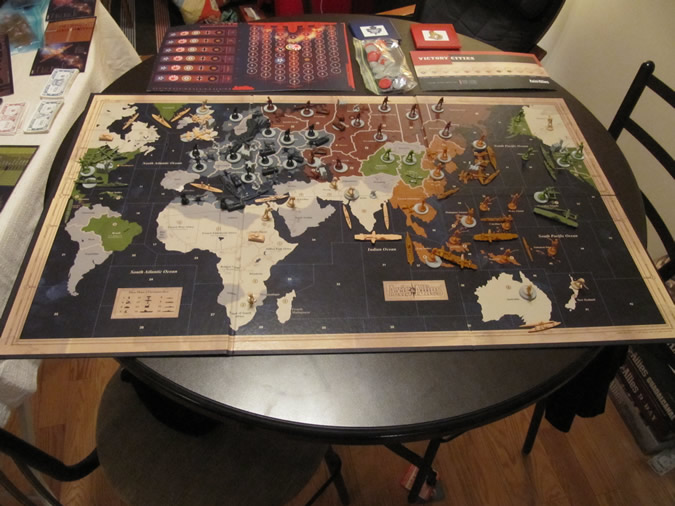 Task force cards to help with unit crowding.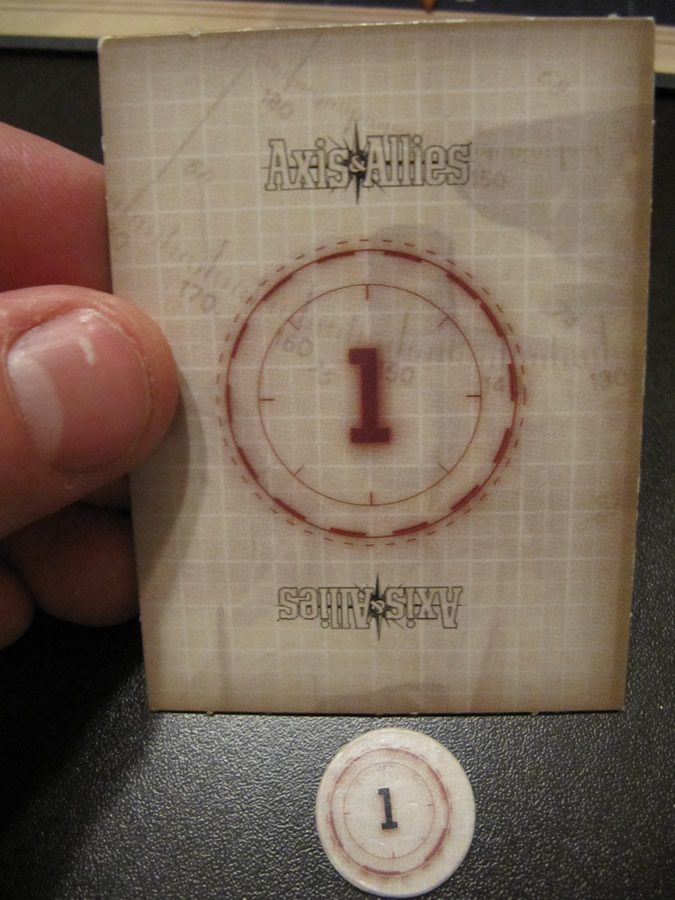 Air Markers to help track flight path of air units that are attacking.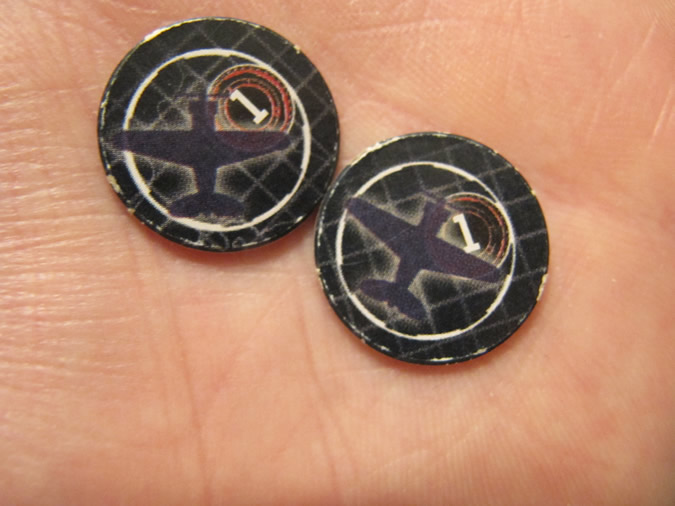 Air markers and Task Force cards in action during a Japanese attack.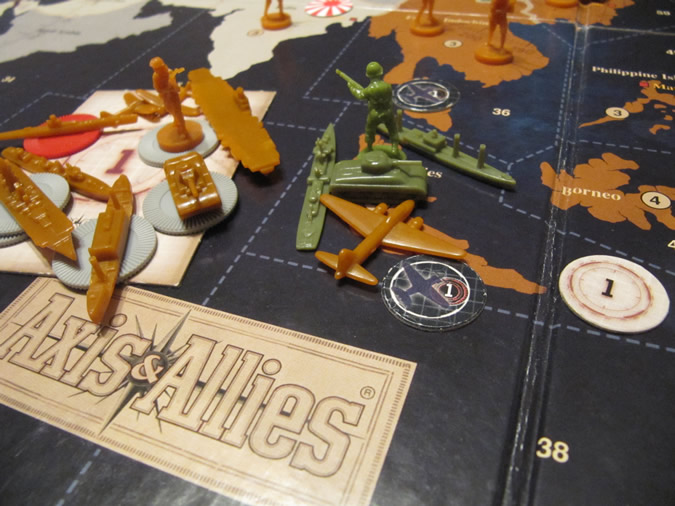 IPC bills.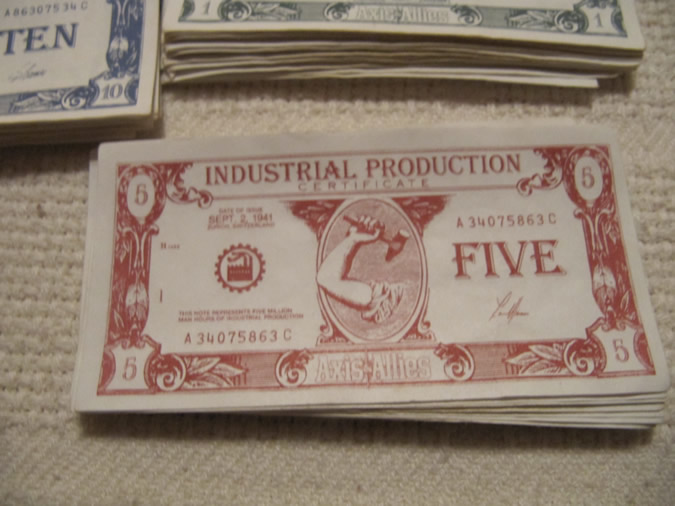 Pricing:
Search now for pricing →
---
As you can see, there are some nice improvements over the original version of Axis & Allies in this revised edition. Be sure to read about other versions of Axis & Allies as well!