Axis & Allies Europe 1940
Axis & Allies Europe 1940 (released in 2010) is a much revised version of the original Axis & Allies Europe game that was released in 1999. The setting is the year 1940 – World War II.
One of the first things players will notice is a larger board size that includes all of Africa and South America. France is its own nation in the game, using blue coloured units, joining the UK, USA, and Soviet Union on the Allies side.
Europe 1940 brings new rules, new units, new territories, and a new political situation. Grey 'punch out' tokens are provided to mark navy bases, air bases, industrial complexes (minor and major), and anti-aircraft guns. Research Development, providing extended powers to individual nations, is something that can change the game.
For territories, three neutral territories are on the board. Some are pro-Allies or pro-Axis by default. For units, cruiser warships, tactical bombers (with ability to land on aircraft carriers), and mechanized infantry provide a new dimension to the game.
Of special note, combining Europe 1940 with Pacific 1940 allows for a full global game. The boards connect perfectly to allow for this.
For more on Axis & Allies Europe 1940, please consult the rule books, forums, images, and video provided below (resources open in a new window).
Rule Books:
Forum Discussions:
Downloads:
Details:
Game Primer Video:
A Closer Look:
The box cover.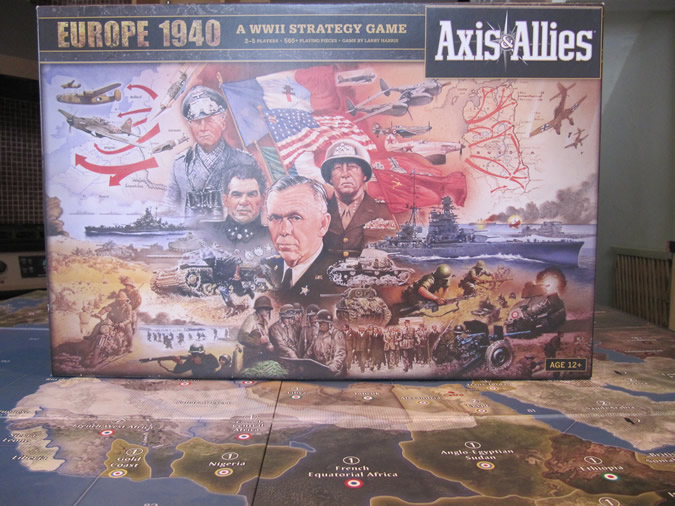 Inside the box.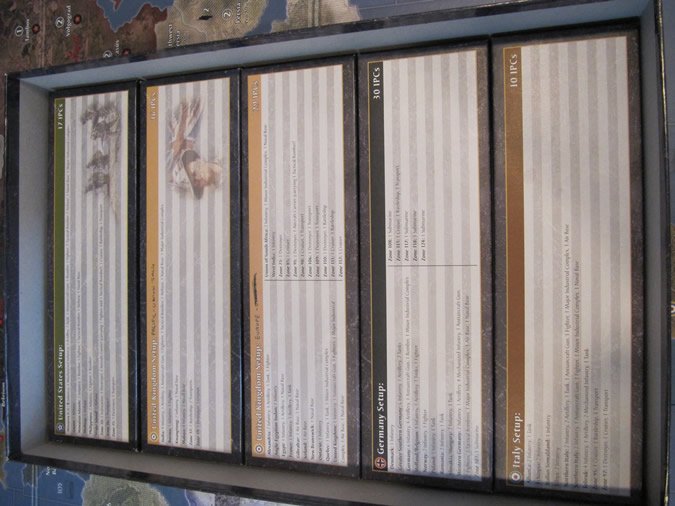 Game board.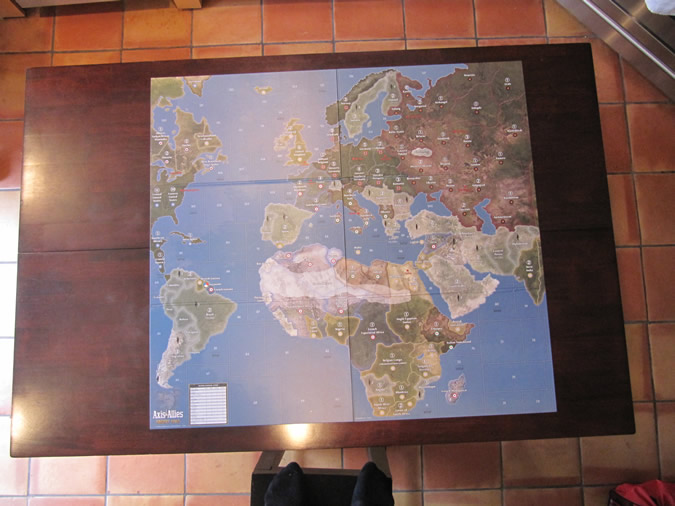 Board art.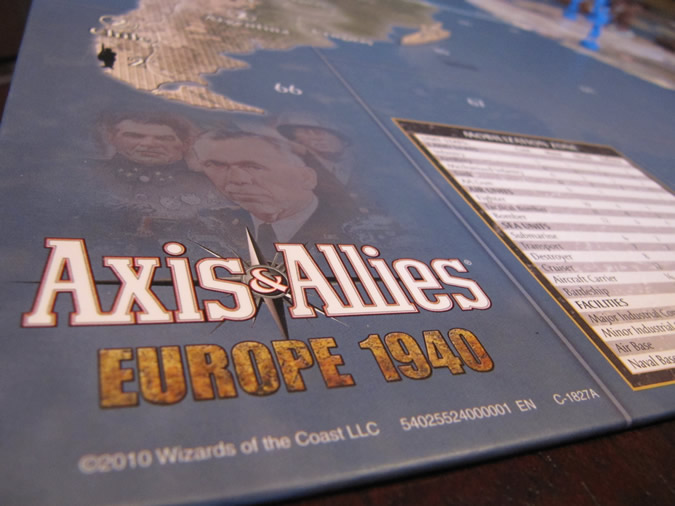 Game board – all set up.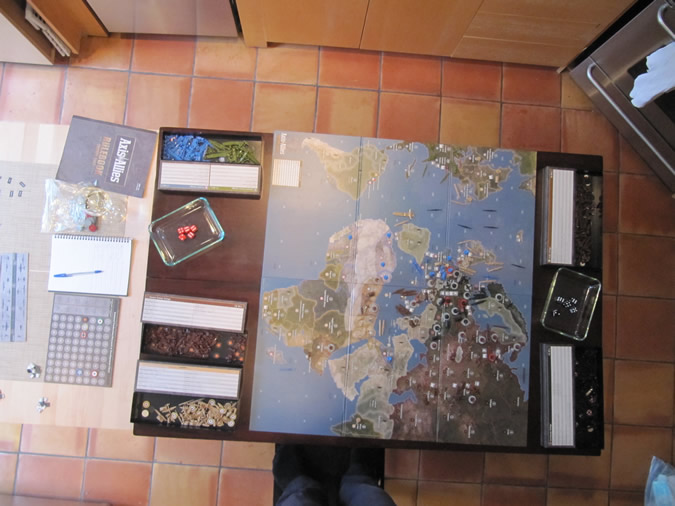 Naval and air bases.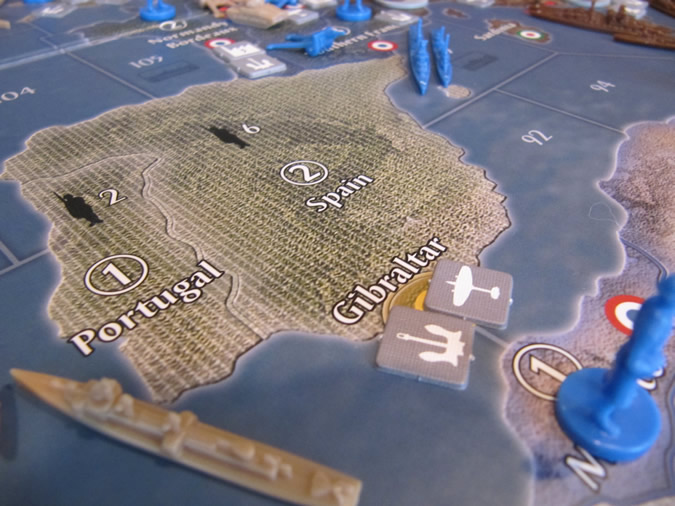 Neutral territories (some pro-Axis; some pro-Allies)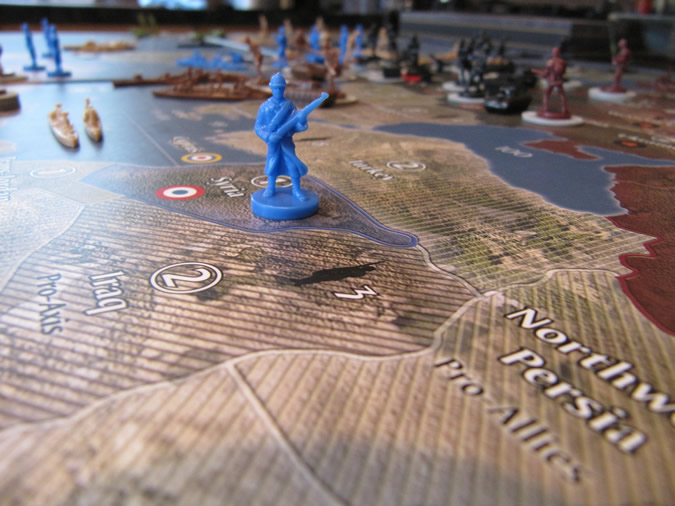 Europe before the first round.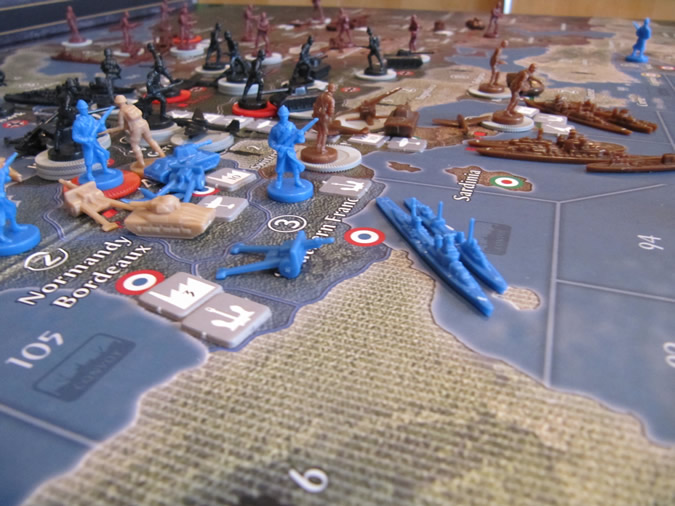 Soviet Union awaiting the Germans.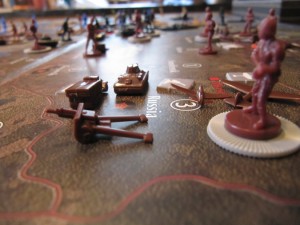 Allies gateway via the Suez Canal.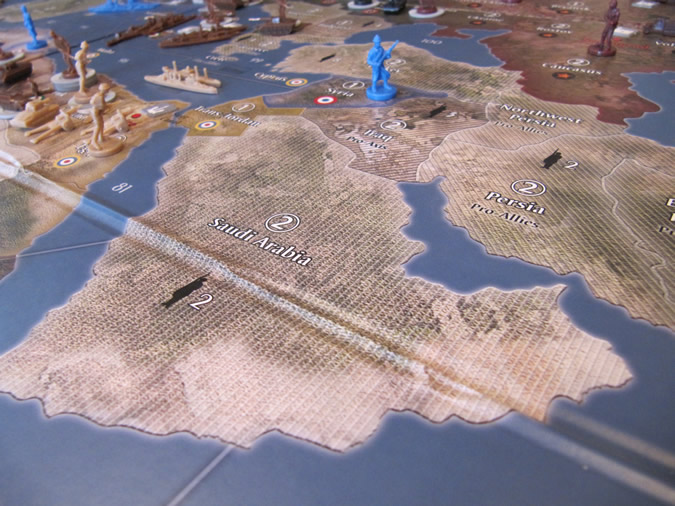 French units.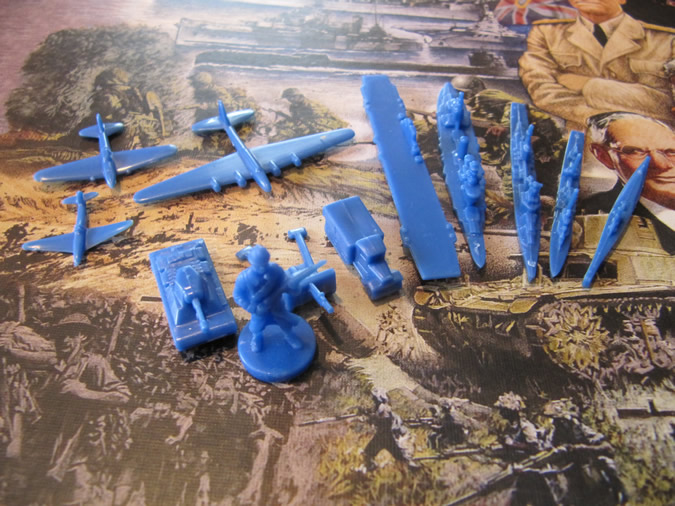 Pricing:
Search now for pricing →
---
There is your quick rundown of Axis & Allies Europe 1940. Be sure to check out all of the other versions of Axis & Allies for other scenarios to play.