I Will Never Grow Up
April 1, 2017
H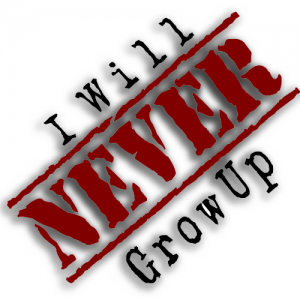 ow do you make your Axis & Allies game even more cooler than the OOB ( Out Of Box ) version you have just bought? After playing years on someone else's table with lots of dice, chips and money, you get that dull feeling with the price you paid for your new game ( and it ain't cheap ) …simply doesn't come close to what you were expecting for the price you paid.  I Will Never Grow Up has the answers with the ability to provide those fancy upgrades to your game, including there very own designed IPC Poker Chips.
Just to be clear, the Torontonian company is the official retailer of all FMG products. This is from Plane Stands to World War Dice. If you goto the FMG website the links tabs will be directed to IWNGU site.
Once you are at IWNGU, you'll see there is more than just Axis & Allies products. You will find a wide variety of card games, easy family board games, helpful tutorials and gaming news. Just hover over the drop down tabs for your selection. There is a description Bio about the three fellers who is behind the Canadian company. James, you can find him active on http://www.axisandallies.org/ in the Event section of the Forums.

IWNGU host a Gaming Convention every September. This is a weekend in Oshawa Ontario where this small event folks can play all kinds of games, open to all the family.
Axis & Allies players like myself and Young Grasshopper who live locally feel proud that Toronto has a strong gaming community. The amount of new game shops and gaming café's have risen within the last few years. I heard a game store in Markham ( just outside the GTA ) has just opened up called Three Kingdom's Games late in 2016. 401 Games had to move to a bigger space along Toronto's Young Street which is a gamble but I am sure the customers appreciate the small move.

I Will Never Grow Up, You are appreciated and Will be around for a very long time!
Cheers,
Jon